Rent a Car Belgrade - Budget
Book NOW!
Budget Car rental Belgrade
The company Budget is recognized around the world as a synonym for affordable prices, quality fleet, flexible approach to clients and comprehensive service according to the highest standards of the rent a car industry.
Regardless of whether you need a car for private purposes or want to rent it as a company for a day, a period of a month or longer, we offer you a wide range of tariffs, the possibility of paying in advance or after the end of the rental agreement, as well as numerous benefits for cost control in with the aim of making the vehicle you rent the most economical choice for you.
Visit us and make sure that an economical choice means quality, safety and top service!
Our offer
Follow our daily offers tailored to our customers.
Budget Rent a Car Belgrade Airport
Our office at Belgrade Airport is available to you every day from 8 a.m. to 10 p.m., outside of working hours as needed. For any additional information, reservation or vehicle pick-up, please contact us at phone number 011 228 6361 or email airport@budget.rs. Budget car rental Belgrade
Additional car rental services in Belgrade
If you have another request in addition to the basic service, that's not a problem either. For your various needs, we have provided an offer of additional services: GPS/navigation, child seats, WiFi, additional driver and much more. When you are satisfied with the car rental, we are here to provide you with another convenience. Register your rental and collect bonus miles for attractive offers of world airlines!
Airport City branch office - Novi Beograd
Contact us at 011 311 3050 or at office@budget.rs. We are here for you from Monday to Friday from 8 a.m. to 8 p.m., on Saturdays and Sundays from 9 a.m. to 4 p.m.
Budget rent a car Niš
You can find Budget rent a car in Niš at two locations – in the city center and at the airport. The office in the city center is available from Monday to Friday from 8 a.m. to 4 p.m., on Saturdays from 10 a.m. to 3 p.m., while the office at the airport is available every day from 6 a.m. to 11 p.m. Reserve your vehicle online, or contact us at 018 258 478.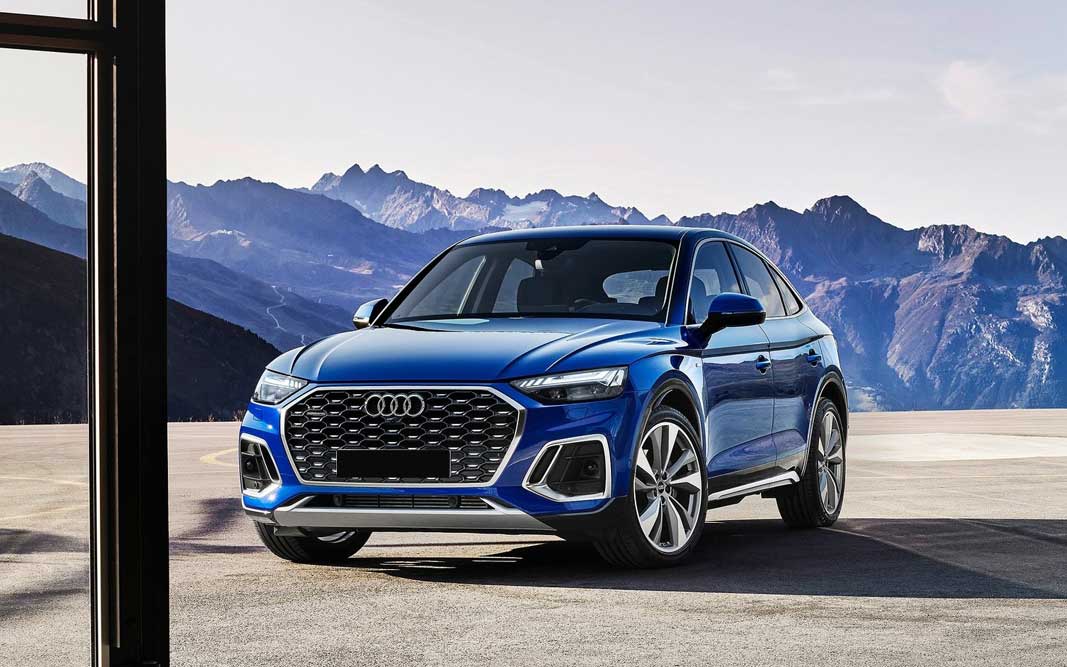 Audi Q5 only 1180 Eur per month +VAT
The offer is valid for a rental period of 6 months.
Zakup vozila za 30 dana
2500 km za 30 dana / 15.000 km za period zakupa od 6 meseci
Redovno i tekuće servisiranje po planu
1 set zimskih pneumatika i sezonska zamena, Zamensko vozilo 7 dana za ceo period zakupa /6 meseci
Osiguranje
1 šteta bez učešća. II šteta- učešće (30%, III šteta- učešće 50%, svaka naredna-učešće 100%) od vrednosti štete
Plaćanje mesečno
Garancije: deposit u visini mesečne rate
Bussines Offer
Call us now and we will do our best to make you an offer according to your wishes.
+381 11 311 3630
sales@budget.rs
Our service does not stop here.
Wherever you go after picking up the car, you can count on our 24/7 support in case you need it.
We transparently present all elements of our prices

Quality fleet

Flexible approach to clients
A fleet of over 500 vehicles

30 different categories

Additional services with car rental
And that's not all!
If you would like us to provide you with an offer that does not include all of the items mentioned above, please call the Reservation Call Center on 011 785 4696.